This is the video we took at "En.College", an international school which was established in April 2016 in the central area of Fukui City. In the video, you can see how the students and teachers from overseas have fun learning things at the school. (The video was taken on April 18th, 2016)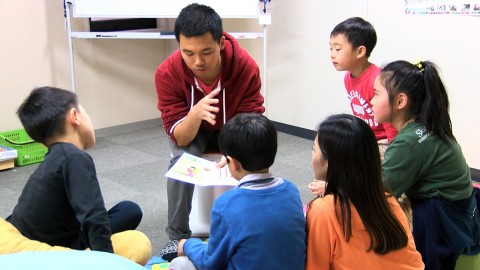 The photograph above is one of their lessons. They have time for doing homework and playing at the park.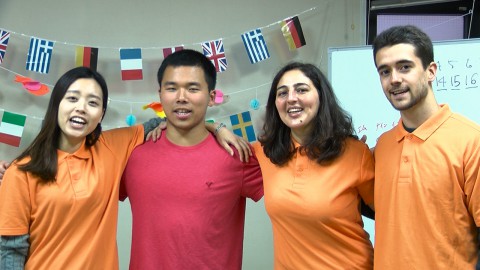 Teachers from overseas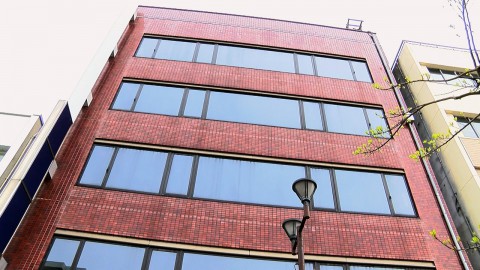 En.College is located on the fifth floor of Liberal Arts Building on a street called Kitanosho road in a central area of Fukui City.