Let's go to see ponies and rabbits! Okuetsu Highland Furusato Natural Park in Ono City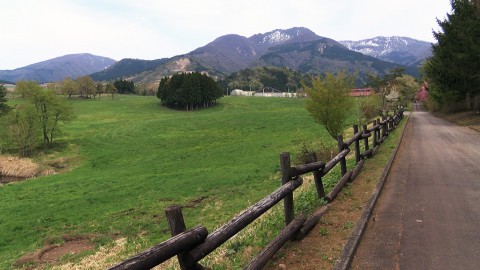 Okuetsu Highland Ranch and Mt. Kyogatake viewed from the mini zoo.
"Okuetsu Highland Furusato Natural Park" , where is located at a corner of Rokuroshi Highland in Ono City, Fukui Prefecture. In the park, where is commonly called Maruyama Park, there is a mini zoo which have ponies and rabbits.
It's a heavy snowfall area around here.
During winter, the animals spend in a house where is a short distance from the zoo to stay over the winter, and the moving is on the news every year.
After the moving in spring, I went to the mini zoo of the Furusato Natural Park on May 3rd this year (2017).
The scenery which a gentle slope lies was born 25 thousand years ago by collapse of the Mt.Kyogatake. Although it was a catastrophic natural disaster, now viewing such an open ranch and mountain scenery, I just want to relax. It's perfect to touch ponies or rabbits at times like that. There are a camp site and a hot spring on the Rokuroshi Highland.
So it's good to stay overnight and spend the days relaxing here.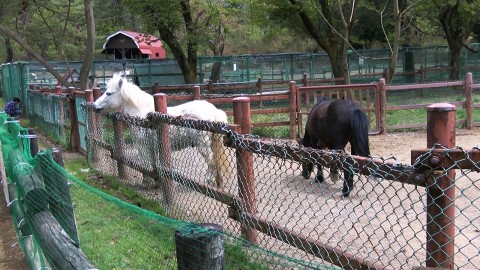 Ponnies in the spacious area.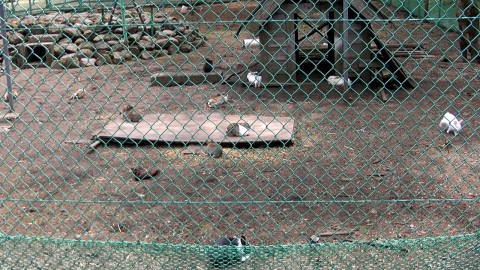 The rabbits' playground is also spacious.
Okuetsu Highland Furusato Natural Park