Sheep shearing experience on Nakayoshi Tongari Guest Ranch - April 29th, 2017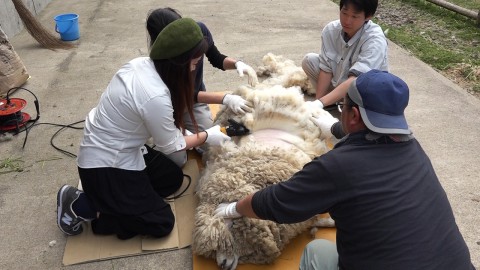 Sheep shearing with a big electric hair clipper
I went to "Nakayoshi Tongari Guest Ranch" to see "Sheep shearing experience"
on the afternoon of April 29th, 2017. This event is held annually in this season and
it was held on May 3rd too, this year. The shearing is held on 10:00, 11:00, 14:00 and 15:00. They accept applications on the day on the spot only, so you if you want to experience, you just have to go there anyway.
It seemed if you applied, you could join on 29th when I visited.
I suppose this will make sheep feel cooler.
During the summer vacations as well, they are planning events which visitors could participate in.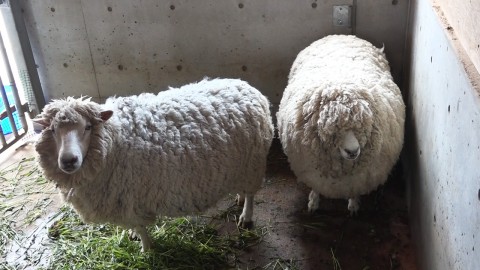 Sheep waiting for shearing
Nakayoshi Tongari Guest Ranch
68-34 Hirayama Mikuni Town, Sakai City, Fukui Prefecture
TEL : 0776-81-3130
E-mail : chikusi@pref.fukui.lg.jp
Opening Hours 9:00 – 16:30 (every day of the year)
Admission Free
No Appointment Necessary
*Remarks : "nakayoshi" means good friends. "tongari" means pointy, which refers to
the shape of the observatory tower's red roof.