Kyokusui-no-En of Echizen Asakura
On May 5th, the Kyokusui-no-En of Echizen Asakura, which re-enacts the graceful poetry party by nobles in the Heian Period, was held at Ichiijodani Asakura Clan Ruins in Fukui City.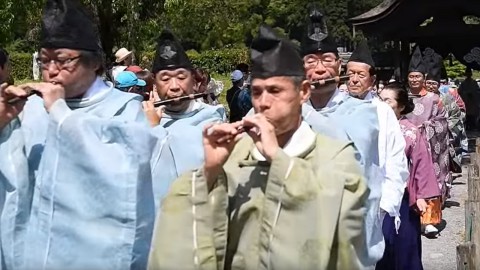 The Kyokusui-no-En is a court function that participants compose poems by the time a sake cup floating down a stream in front of them. At the Asakura Clan Ruins, the executive committee has been annually holding since 2010. With slow traditional Japanese music playing in the background, the male participants wear hunting robes and eboshi hats. The female ones wear colorful traditional kimonos. And they come from the Chinese gate into the ruins. They sit down around the stream in the ruins and write down their own poems.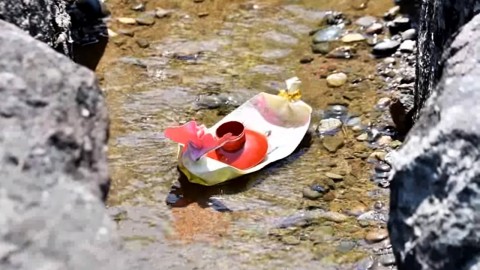 The video by Fukui Shimbun (newspaper) shows last year's event. (From Fukui Shimbun official YouTube channel) At last year's event, Mr. Ugyen Dorji from Bhutan, who was studying at the University of Fukui as a teacher trainee, participated and composed, 'I came from a famous country Bhutan as number one and study here. Now I compose about happiness. ' It must have been a pleasant memory for him because he came from a "happy country", Bhutan and composed the poem about happiness in Fukui, where is said the happiest prefecture in Japan.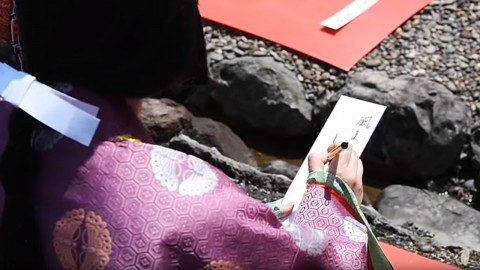 It is said that Yoshikage Asakura, a warrior in Ichijodani, also enjoyed the Kyokusui-no-En in the Warring States period.
Related Site
Tag
Ichijodani Asakura Clan Ruins