Visiting Ichijodani Asakura Clan Ruins -Bhutanese family in Fukui City, Fukui Prefecture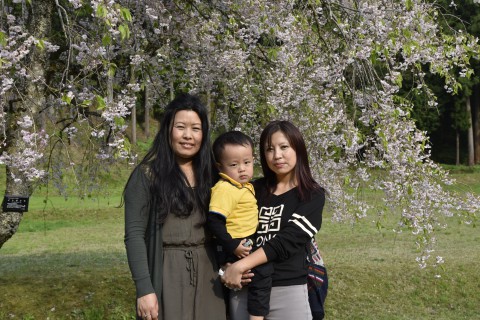 I visited Ichijodani Asakura Clan Ruins in Fukui City
with Mr. Ugyen Dorji's family from Bhutan.
Mr. Ugyen Dorji is studying at University of Fukui
as a teacher trainee from Bhutan since around October of 2017.
And the end of March of 2018, his family arrived in Japan as well.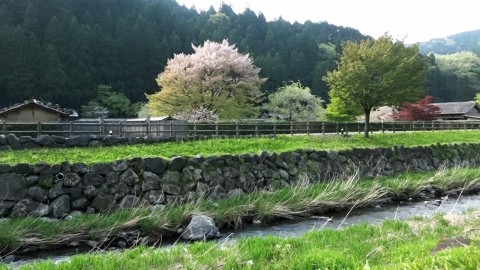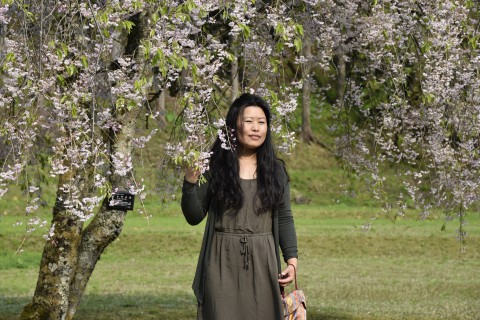 The Ichijodani Asakura Clan Ruins is surrounded by beautiful nature,
so the visitors can enjoy the great view, and learn about the history at the same time.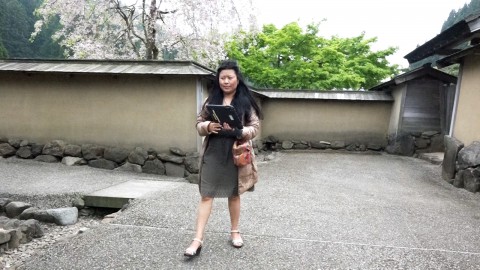 There are Japanese samurai warriors' residences and machiya traditional (merchant's) houses which were rebuilt with some of the archaeological remains found there.
They were rebuilt to look like the old town.
They felt as if they were in the Warring States Period.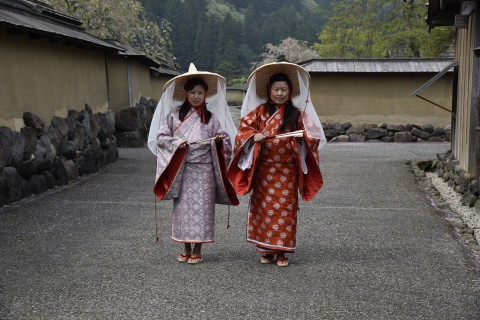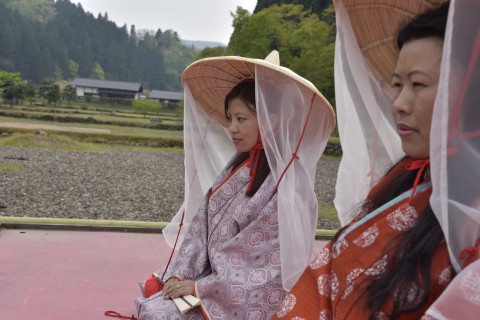 In the restored town escape, there is a place where visitors can
try the Warring States Period's style kimono dressing experience.
*As of the last day of March 2019, the kimono dressing experience is no longer available.
Mr. Ugyen Dorji's wife and sister were very excited to wear the kimono
for the first time ever. The kimono which they wore were the ones the women
from the Warring States Period used to wear to special places and/or events.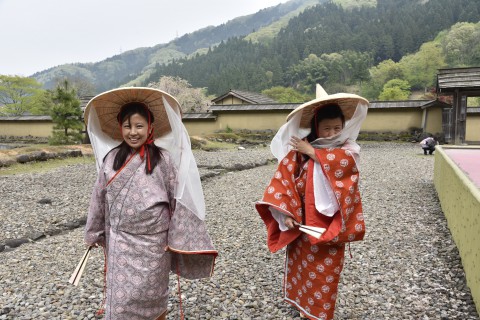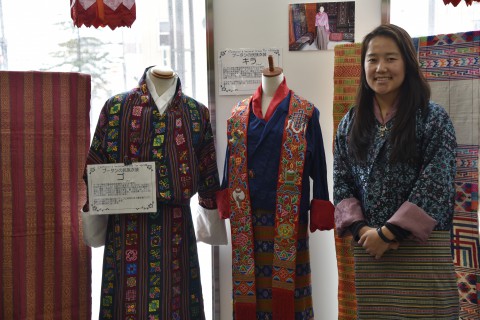 Left:Gho / Middle:Kira
Right: The poster girl of Bhutan Museum Fukui, Ms. Sonam Choki
They said that although the kimono were heavy, they felt grateful to wear them.
They had hard time walking smoothly with the Japanese traditional sandals (zouri).
They also said that the kimono which they wore were similar to traditional Bhutanese clothing for men called "Gho". For women, the traditional clothing is called "Kira".
Related Site
Glossary