Visiting a dinosaur museum-Bhutanese family in Katsuyama City, Fukui Prefecture
I visited Fukui Prefectural Dinosaur Museum, in Katsuyama City, Fukui Prefecture with Mr. Ugyen Dorji's family from Bhutan.
Mr. Ugyen Dorji is studying at University of Fukui as a teacher trainee from Bhutan since around October of 2017. And the end of March of 2018, his family arrived in Japan as well.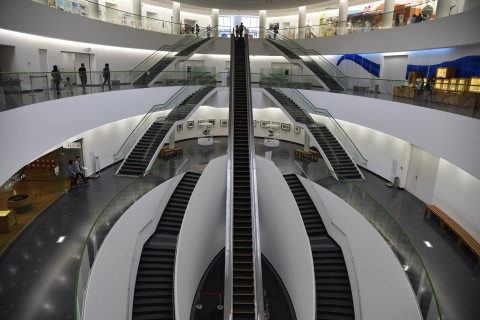 As we entered the building, we saw a long escalator which is about 33 meters long! Mr. Ugyen Dorji's son was very excited to get on it.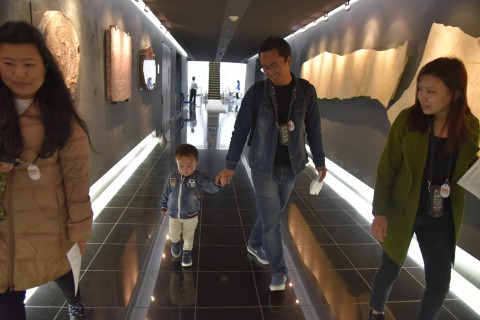 After renting audio guides (available in four languages; Japanese, Chinese, Korean and English) and the guide maps, we went through "Dino Street". There were fossils exhibited beautifully on both side of the wall. We headed into "Dinosaur World".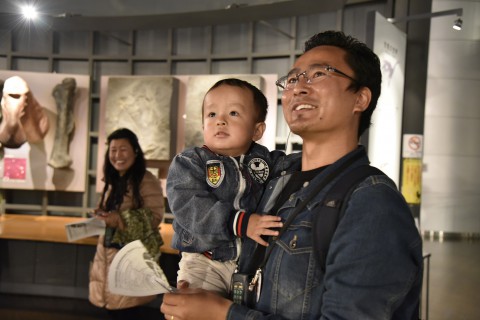 It was very exciting for them see dinosaur fossils for the first time. They said that they felt as if they were in a dinosaur movie.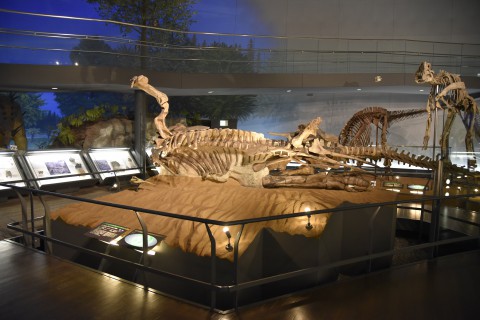 Over 80% of the dinosaur fossils in Japan were found in Fukui, so Fukui Prefecture is known as a "dinosaur kingdom". At Fukui Prefectural Dinosaur Museum, there are 44 complete dinosaur skeletons exhibited, over 1,000 samples and many other interesting exhibits.
Explanation in Japanese and English are available for the exhibition, so it is a good educative experience for visitors as well.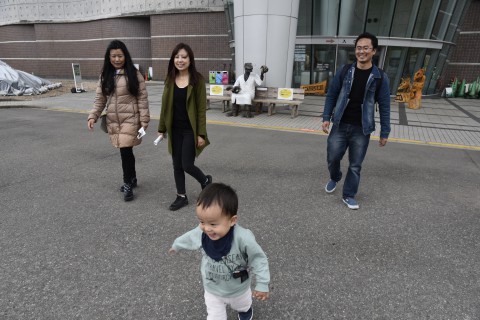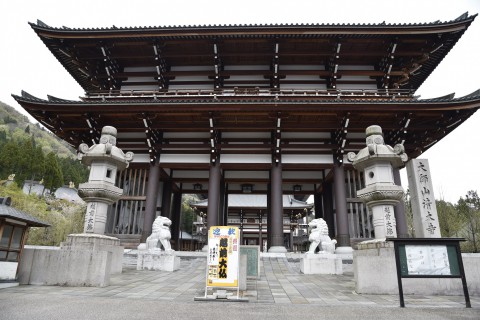 They were still excited even after they left the museum.
Next, they headed to Seidai-ji Temple to see Echizen Daibutsu (the Great Buddha of Daishizan Seidai-ji Temple).
Related Site
Glossary