Come to Fukui Prefecture ! 10 -Great figure of Fukui, Kimimasa Yuri- [PR for Fukui]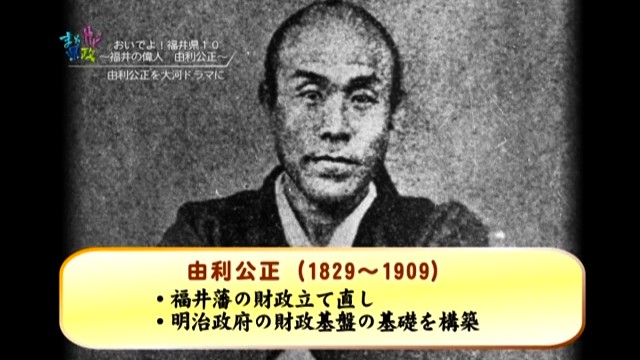 This time, I report about PR for a great figure of at the end of Edo and the Meiji period, Kimimasa Yuri. Kimimasa Yuri, who rebuilt the finance of Fukui Domain, went into the central political arena with the recommendation of Ryoma Sakamoto and played an active role in the very center of the Meiji Restoration, as he built the foundation for the financial base of the Meiji Government and made "Gijinoteitaii" which was the draft of "Charter Oath of Five Articles".
Fukui Prefecture promotes a TV period dramatization featuring Kimimasa Yuri as the main character and they hold PR activities in the events both in and outside of the prefecture and a lecture by an eminent historian in order to have more people know about him.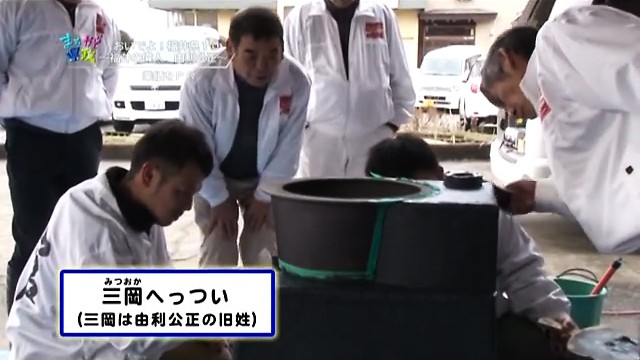 Also, they recreated a phantom oven "Mitsuoka Hettsui" which is said that it was invented by Kimimasa Yuri and use it for the promotion.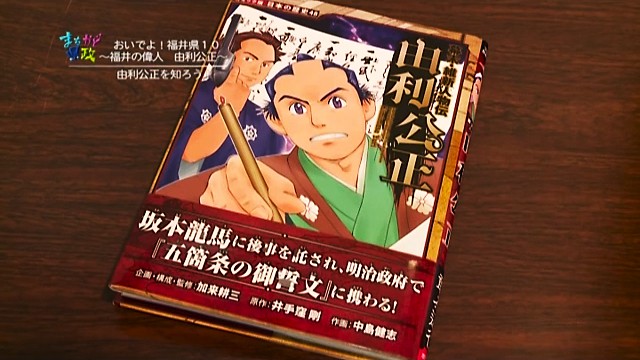 Although the application is already closed, the comic about Kimimasa Yuri's life introduced in the present corner at the end of the show, "Biography of the Meiji Restoration at the end of Edo period : Kimimasa Yuri" (Comic version of Japanese history), which was released in November last year, is written simply.
Glossary