Come to Fukui Prefecture! 11 - Great figure of Fukui, Kimimasa Yuri - [PR for Fukui]
This time (broadcasted on March 6th, 2016), I will report about additional activities of PR for Kimimasa Yuri such as recreating of invention by him and PR in Tokyo.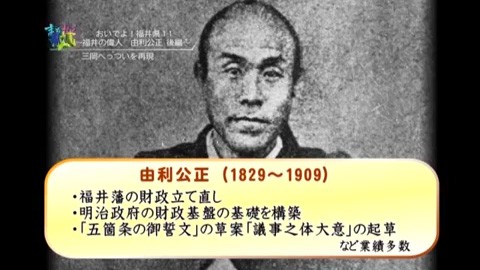 Kimimasa Yuri (1829 - 1909)
Rebuilt Fukui Domain's finance
Built the foundation for the financial base of the Meiji Government
Drafted of "Gijinoteitaii" which was the draft of "Charter Oath of Five Articles" and more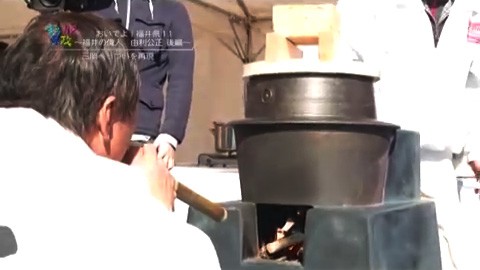 Fukui Prefecture promotes a TV period dramatization featuring Kimimasa Yuri as the main character. As part of this, they recreated the efficient oven "Mitsuoka Hettsui(oven)", which was invented by Yuri, and unveiled it in this February. (Mitsuoka is Yuri's original family name) At the unveiling of it, rice over 5 liters was cooked and about 200 people tasted the rice. It is on display in the hall of Fukui Prefectural office.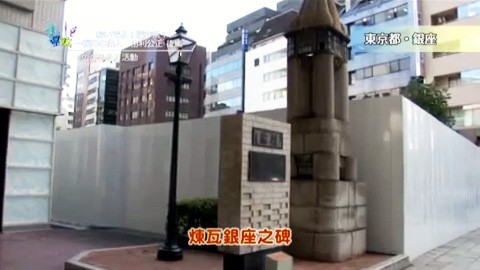 It's the "Monument of Brick Ginza", which is located at 1-chome, Ginza, Chuo Ward, Tokyo. After the great fire in 1872, he made the original form of present Ginza by introducing brick buildings and gas lamps when he was the governor of Tokyo.
So they displayed the panels about him at Chuo(central) ward office and Ginza Central Branch of Mizuho Bank, which he was deeply involved in establishing the bank.
Also, Yuri had close ties to Shonan Yokoi from Kumamoto Prefecture and Ryoma Sakamoto from Kochi Prefecture, so they held a stamp rally going around the antenna shops of the three prefectures.
Glossary