Storks Take Flight into the Skies of Fukui [PR for Fukui]
On October 3rd, 2015, the releasing ceremony of the storks was held in Shirayama district, Echizen City.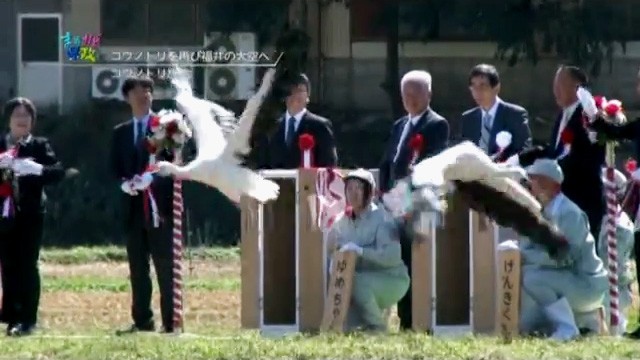 The released storks were a male one Genki (peppy) and a female one Yume (dream). They both were born in Fukui.
People watched them flying cheerfully into the sky.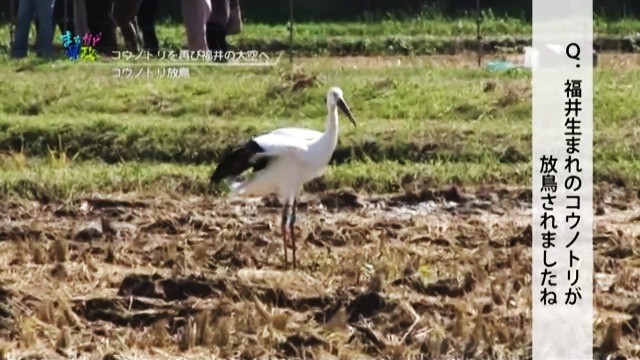 After releasing the storks into the sky, children from Shirayama elementary school released weatherfish as food for storks into a pond so the storks will come back. The locals and Fukui Prefecture aim for the environment for the storks to live comfortably by conducting several activities.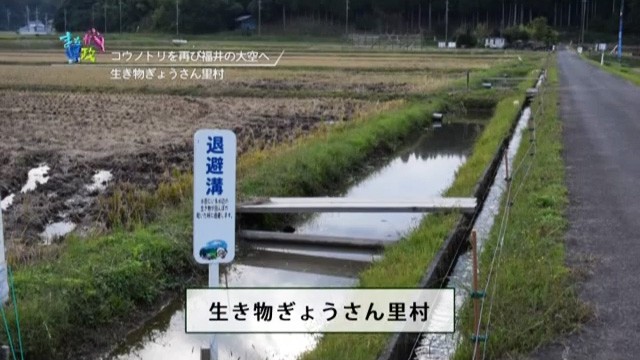 They reduce agrochemical use to increase fish as food for storks in paddy fields and set up diches for creatures to go into when there's no water.
Fukui Prefecture supports organizations and communities which work on nature restoration and also registers them as "Villages with many creatures" and sends them specialists to provide advice.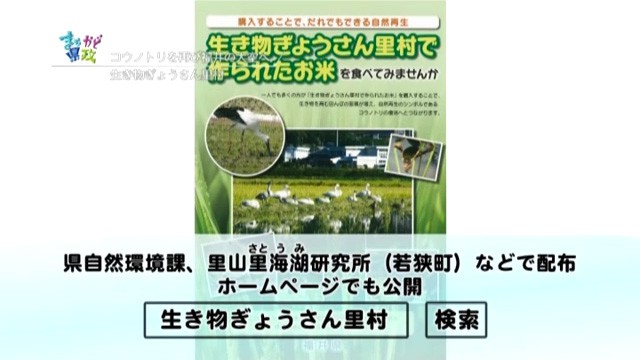 Fukui also has made pamphlets to introduce their activities and rice grown in the registered area and has given the pamphlets out at the prefectural government and Fukui Prefectural Satoyama Satoumi Research Institute.
From the TV program, "PR for Fukui", broadcasted on October 25th,2015. Subtitled by Fukui Prefecture.
It is reprinted with permission from Fukui Prefecture.