The 6th Candle Night in the moat of Fukui Castle Ruins, "Sen no Kaze ni Natte" (I am a Thousand Winds)
The moat of Fukui Castle Ruins in the center of Fukui City, Fukui Prefecture has been still filled with water since it was built 400 years ago.
During the Fukui Air Raids in WW2 in July 1945 and the Great Fukui Earthquake in June 1948, many people tried to run away from the fire and jumped into the moat and passed away in the water.
This candle night has been established since 2010 by citizens for the repose of the victims killed in the air raids and the earthquake. The 6th in 2015 was held on Saturday, July 18th with the theme, "The 70th anniversary of the Fukui Air Raids / Pass on the wishes of phoenix onto the next generation."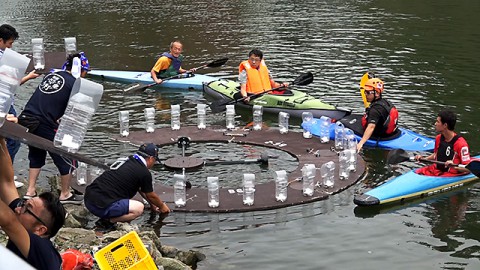 Canoe enthusiasts and members of a canoe club at a school were helpful for the event and many of the citizen volunteers helped it as well.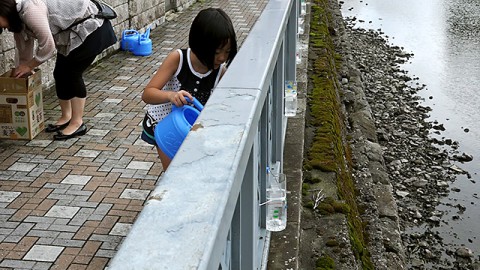 Children from the neighborhood also helped the event. There were handmade lanterns hung around the moat with everyone's wishes written on them.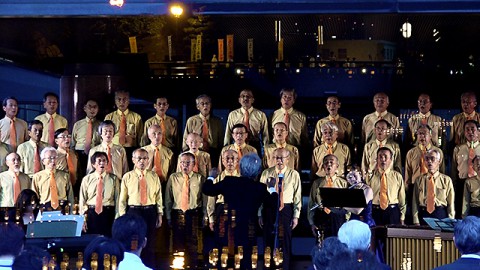 Here is a scene from that event with the famous song "Sen no Kaze ni Natte (I am a Thousand Winds)" sung by a male choir "Golden Age Fukui", whose members are only
sixty years old or older.
Fukui Castle Ruins