Event at Tojinbo Cliffs "Sunset Heart Cocktail"
The Tojinbo Cliffs, which Fukui Prefecture is proud to have, are designated as a national natural treasure. The sheer cliffs over 20 meters high have a tremendous impact and make someone feel scared.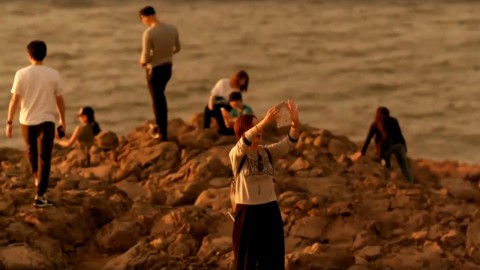 Although the Tojinbo Cliffs are such rugged, the romantic event "Sunset Heart Cocktail" is held once a year. The sunset view over the Tojinbo Cliffs is selected as one of Japan's 100 most beautiful sunset-watch spots. This movie is from Sakai City's official YouTube channel, which shows the event in 2017.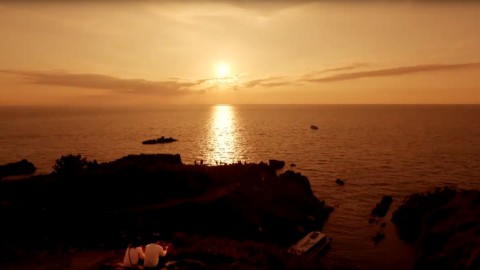 This year, it was held on weekends and national holidays during September 14th (Sat) to October 6th (Sun), 16:30 to sunset. On the event days, there is a sunset cruise available, and its boat tickets supply coupons for some coffee shops. And a discount fare is available for couples. Tables are laid out on the rocky area of the Tojinbo Cliffs with background music.