Enjoy the atmosphere of Warring States in Fukui [PR for Fukui]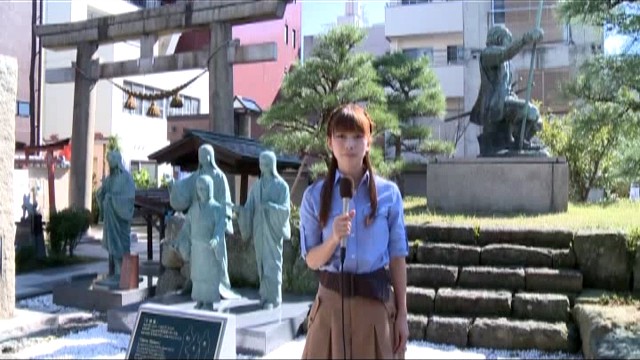 Broadcasted on Oct. 9th, 2011
Produced and authored by Fukui Prefecture
Japanese and English subtitles and description by GEN
It is reprinted with permission from Fukui Prefecture
When you think of historical figures related to Fukui Prefecture, you think of Katsuie SHIBATA, Oichi no Kata and her three daughters, Go, Hatsu, Chacha. This time, I would like to introduce an event by Fukui Prefecture to promote tourism under the theme of Fukui in the Warring States period when the daughters lived. (The photo above is Shibata Shrine)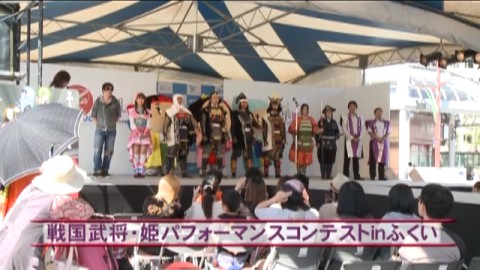 In the "Feudal Warlord and Princess Performance Contest in Fukui", which was held in the west exit plaza of JR Fukui Station, 17 groups : 37 Warrior State fans in costumes participated.
(As of 2016, the west exit of JR Fukui Station has transformed by the area's redevelopment and the plaza doesn't exist today.)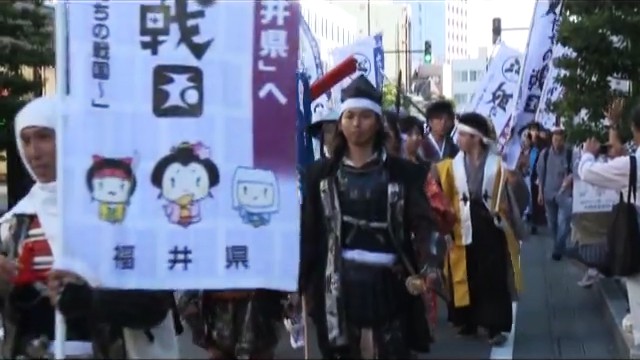 Also, a procession of people in historical constumes by all the participants, from the event site to the site of Kitanosho Castle, was held. So around the site was as if we time-traveled to the old days.