The 37th Mikuni Fireworks Display at Mikuni Sunset Beach, Sakai City, Fukui Prefecture - August 11th, 2017(Aerial Drone Official Video)
The Mikuni Fireworks Display is held on August 11th every year in Sakai City, Fukui Prefecture. The magnificent fireworks display which is recognized as the largest one in the Hokuriku area takes place on Mikuni Sunset Beach. 10,000 fireworks adorn the summer night sky beautifully. One of them, the fireworks in water is probably fair to say that now it is one of the summer features in the Hokuriku area.
Here is the digest video that Mikuni Fireworks Display planning committee took an aerial one by a drone for the first time.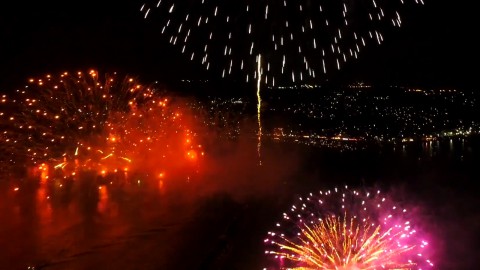 The powerful feature, the big fireworks in water are thrown into the sea by pyrotechnicians.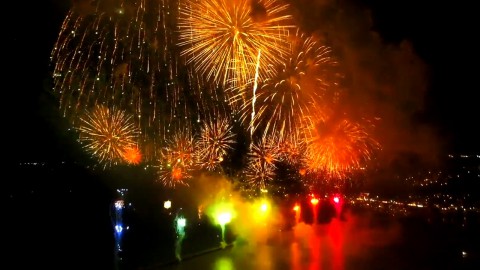 The Mikuni Fireworks Display venue is a unique topography beach that surrounds the place where the fireworks are set off. Many fireworks are set off such as the fireworks in water which take advantage of the topography, the large ones and various ones. You will be filled with a feeling of unity with the fireworks that adorn the night sky. The unique topography influences the sound of setting off fireworks and powerful sound echoes throughout the venue.
The pyrotechnicians of Mikuni Fireworks Display are from Ina Kako Horiuchi Fireworks, Nagano Prefecture. They have won a number of the highest and other prestigious prizes at competitions in Japan.
*The video is reprinted with permission from Sakai City. (Mikuni Fireworks Display planning committee)