Autumn Leaves in Jojakkoji Temple, Kyoto 2017 [4K]
*It is provided by 4K KAWATE, who has uploaded a lot of beautiful 4K videos based on the theme "sightseeing and event in Kansai area that are accessible by public transport".
---
4K KAWATE created a beautiful 4K video of the fall of Jojakkoji Temple which is located on the slope of Mt. Ogura. Mt. Ogura appears in "Hyakunin Isshu" (a collection of 100 poems by 100 different poets).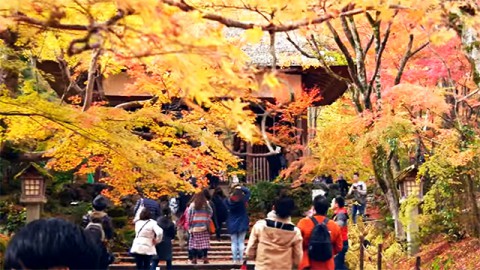 The precinct with many visitors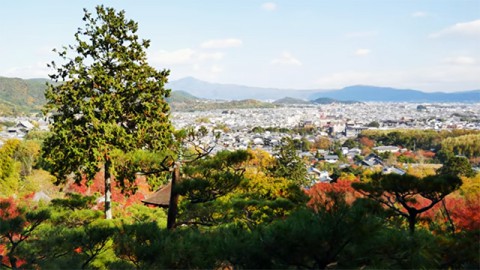 Full view of Sagano from the precinct