Fukui Gokoku-jinja Shrine|Kami (gods) spot
Produced by Fukui Prefectural Kami (gods) spot promotion association, GEN Japan
Fukui Gokoku-jinja Shrine stands quietly in the city area of Fukui City. As it enshrines many people from Fukui who gave their lives for Japan after the Meiji period, it also worships Sanai Hashimoto, who was brilliant person in Bakumatsu period (1853-68) as well. So it is known as the god of learning.
The "Masurao" charms with the word from Sanai Hashimoto are very popular for people who need emotional support when they take important exams or take care of important things at their work.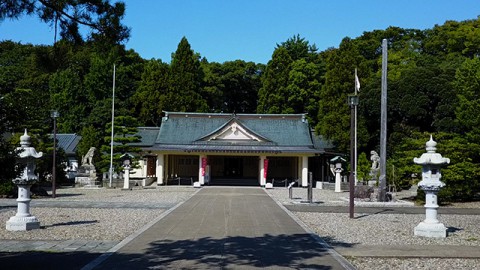 Fukui Gokoku-jinja Shrine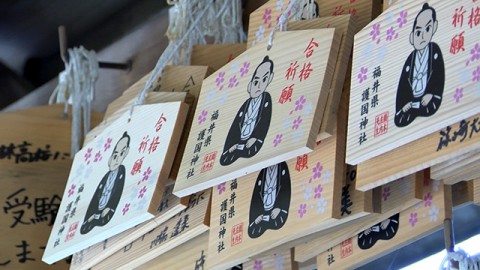 There are many wooden votive tablets hung in front of the hall of worship to offer prayers for passing entrance exams.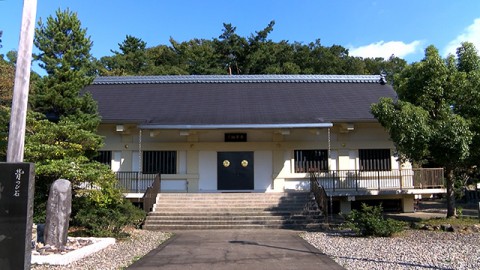 The war deads' belongings are exhibited at Shuho-kan hall. Sanai Hashimoto's younger brother who was an army doctor, his belongings are exhibited as well.
*Visitors are required to book in advance for visiting the hall.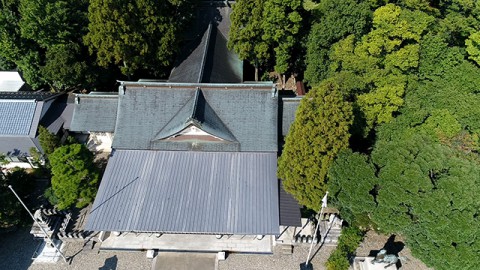 The main hall seen from the sky. The forests around the shrine are valuable in the city area of Fukui City.
Glossary