Kehi-jingu Shrine | Kami (gods) spot
Kehi-jingu Shrine in Tsuruga City, Fukui Prefecture used to be an important place in traffic in ancient times. Kehi-jingu Shrine has been the chief guardian shrine of Hokuriku-do Road, and known and described as Echizen-no-Kuni Ichinomiya since long time ago. Kehi-jingu Shrine has been worshiped especially as the god that protects marine traffic, farming and fishing. The grand gate of Kehi-jingu Shrine is one of the three largest grand gates along with the gates of Itsukushima-jinja Shrine and Kasuga-taisha Shrine. The major renovation of the grand gate that is the national important cultural property was finished in the end of 2017. Now, visitors can see the superb grand gate that it once was.
For the major renovation of the lacquered grand gate, on the front side of the grand gate that gets the afternoon sun was painted four times with a basecoat, and the twice for the backside. After the basecoat was applied, the topcoat was applied for finishing, and the gold leaf on the name plate of the shrine was replaced with a new one as well.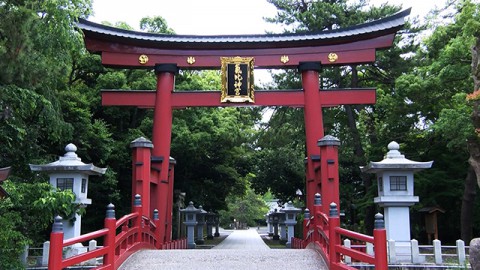 The symbol of Tsuruga City, the grand gate of Kehi-jingu Shrine was repainted with lacquer.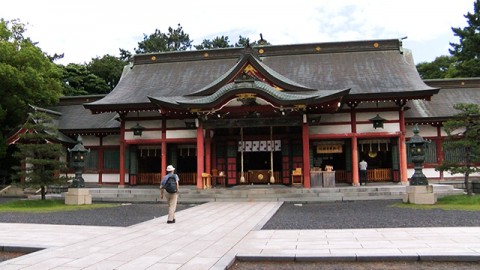 There is always somebody visiting and praying in front of the outer hall of worship.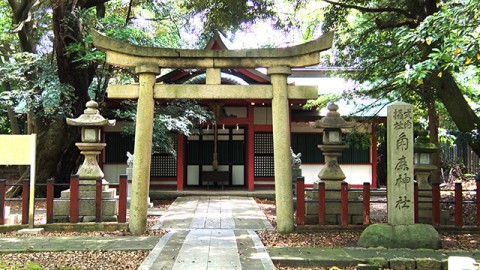 The auxiliary shrine, Tsunuga-jinja Shrine is the origin of the name of Tsuruga.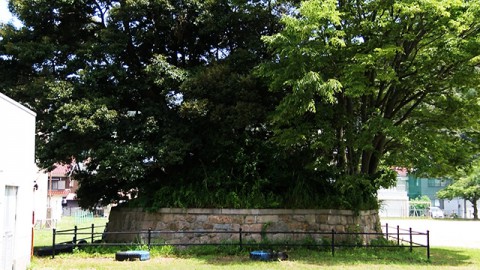 Dokou, the sacred place where it is said that Kehi Okami God descended. It's in the schoolyard of an elementary school that is next to the precinct of the shrine.