Find your Zen in Fukui JAPAN | Experience Fukui
We would like to introduce a video by YouTube channel "Experience_fukui" launched by Fukui Prefectural Office's public relations section. In this video, Pierre from Canada acts as a guide. He experiences 'zazen' (seated meditation) and 'shakyou' (practice of hand-copying Buddhist sutras) for the first time at Daianzenji Temple in Fukui City. After that, he shows you Fukui Castle Ruins and Yokokan Garden.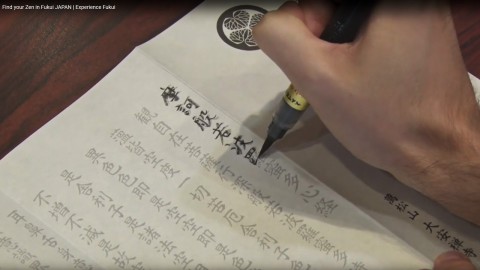 Pierre did his very first 'shakyou' at the Daianzenji Temple.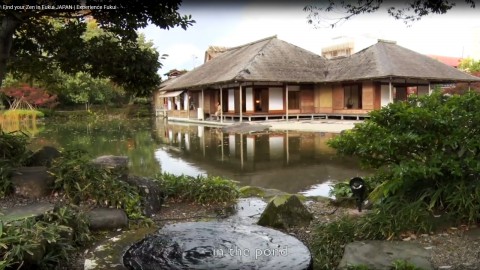 The Yokokan Garden is a 15-minute walk from Fukui Station.
Related Site