[Fukui] Autumn leaves of Eiheiji Temple [UHD4K no face, no voice, no song]
*It is reprinted with permission from inoue1024, who has uploaded a lot of beautiful landscape videos mostly in Toyama Prefecture.
---
The Eiheiji Temple located in Eiheiji Town, Yoshida County, Fukui Prefecture is the head temple of the Soto sect, which was founded by Dogen Zenji in 1244.
Although you cannot see from outside, even now many young ascetic monks live there for severe ascetic practice. The temple is one of the representative tourist spots of Fukui and many tourists visit there, attracted by the solemn atmosphere. Even so, it is not that crowded, and its calmness is attractive. Inoue1024 created a 4K video of the autumn scenery of the Eiheiji Temple.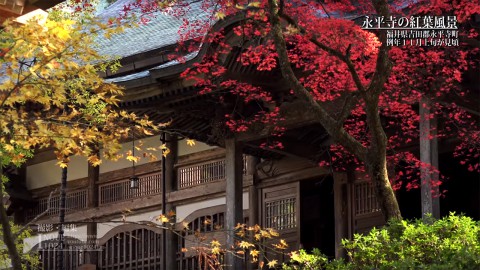 The temple is decorated with three colors.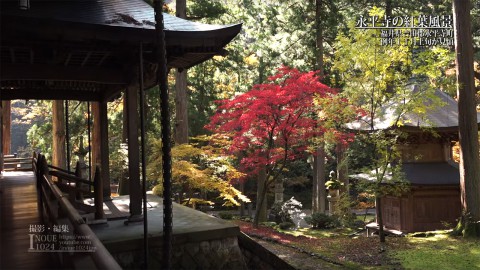 There is a moment that nobody is there.