Heisenji Hakusan-jinja Shrine (commonly called "Heisenji")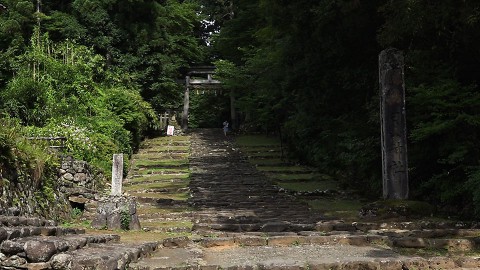 I visited Heisenji to seek the shade in midsummer. We usually call it "Heisenji" but its official name is "Heisenji Hakusan Shrine", which is one of Hakusan Worship.
You have free entry to the precincts and there is no entrance fee but for Old Genjoin Garden (50 yen) which is the shrine office's one. The quiet atmosphere in the precincts that has not developed as a tourist site is wonderful for a stroll. Since Sannomiya located behind enshrines a god of easy birth and the shrine office sells easy birth amulets. But even so, the old building which built hundreds of years ago doesn't have an atmosphere of selling something there.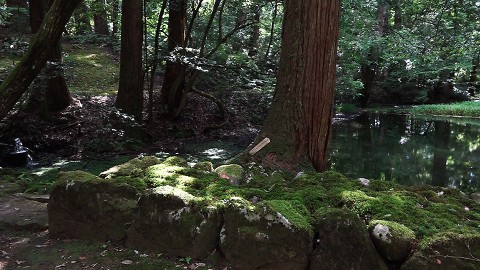 At the side of the approach to the shrine, there is Mitarai Pond which is the origin of this shrine's name and you can still hear the sound of water springs out. Although it was a hot day with the temperature over 35 degrees, it was a little moist around here and the leaves were bright green.
The shrine's precincts look pretty large but I heard that it was only tenth part of its peak. Also, an excavation is in progress around there, and the site is also a part of the visitor's route. (+30 mins.)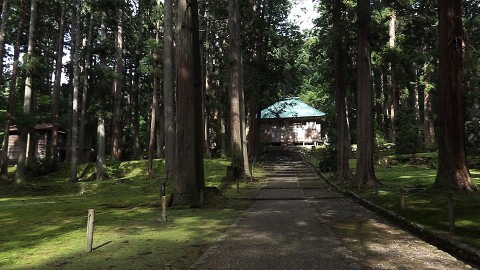 Around here in front of the hall of worship, it has a feeling exactly like a "Moss Temple" as the ground is covered in moss. Small shrines are scattered on the green carpet spreads from side to side. Actually, I hear that the moss looks more beautiful after rain. Anyway, this shade and green are very nice in midsummer.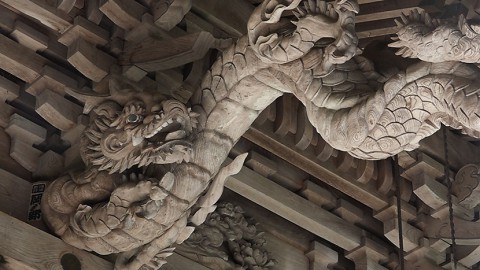 The main shrine behind the hall of worship is not a big building though, it is decorated with wonderful sculptures. Also, the complicated timberworks supporting the roof are worth seeing. The inside the shrine is decorated gorgeously and its door only opens once in every 33 years. The next time the door will be opened is 10 years later.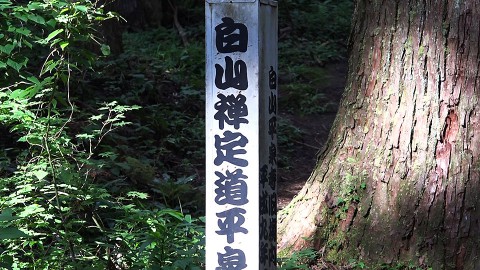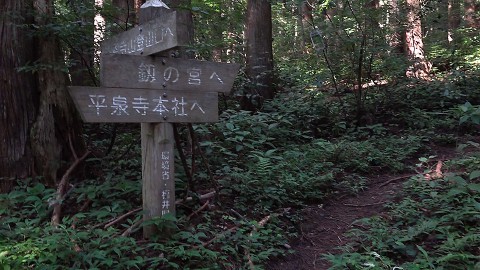 At the back of the precincts, there is an entrance of the mountain trail to Mt. Hakusan called "Hakusan Zen Joudou". As you walk a little way, you will find a direction board that shows the road ahead splits in two. Whichever road you go, it will join later.
Now it seems like it's difficult to walk actually to Mt.Hakusan but you can mountain hike with comfort to "Mt. Hakusan Fushiogami" as the trail and a mountain lodge have developed.
On my way coming here, there were many flags advertizing for "Hakusan Zen Joudou Trail Marathon" which runs up from the entrance of the mountain trail to Fushiogami.
,>
Glossary