[Fukui] The second highest-ranking shrine in Fukui: Tsurugi Shrine [UHD4K no face, no voice, no song]
*It is reprinted with permission from inoue1024, who has uploaded a lot of beautiful landscape videos mostly in Toyama Prefecture.
---
The Tsurugi Shrine is located in Ota, Echizen Town, Fukui Prefecture, which is a historical one believed to be the second high-ranking shrine after Kehi Shrine in Fukui Prefecture. And, it is well known that Nobunaga Oda (Japanese military commander in the Warring States Period) strongly believed it as a guardian sprit because his ancestor was the Shinto priest of the shrine. Inoue1024 created a 4K video of the scenery of the Tsurugi Shrine.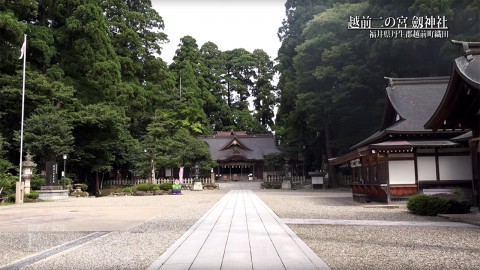 The Tsurugi Shrine stands in the sound of cicadas from the sacred shrine forest.