Plant Dyed Goods Exhibition of Masao Ishikawa at Fukui Kougeisha Craft Gallery, March 17th-April 2nd, 2017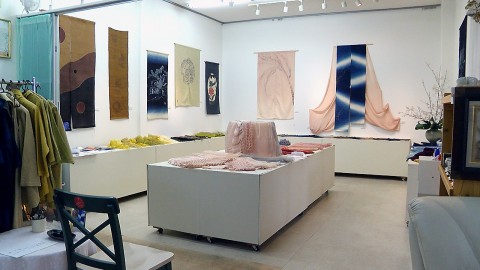 The plant-dyeing artist Masao Ishikawa, who lives in Fukui, started dyeing for his daughter who had atopy.
He wanted to grow vegetables without use of pesticides and give natural cloths to her.
So his plant-dyed goods are full of his such gentleness.
Plant Dyed Goods Exhibition of Masao Ishikawa
Admission Free
Mar. 17(Fri) – Apr.2(Sun) 2017
10:00 – 19:00 (close at 17:00 on the last day)
Closed Tuesdays
Fukui Kougeisha Craft Gallery
TEL : 0776-30-0054
Address : Eco Life Plaza 2F, Chuo 1-9-29 Fukui City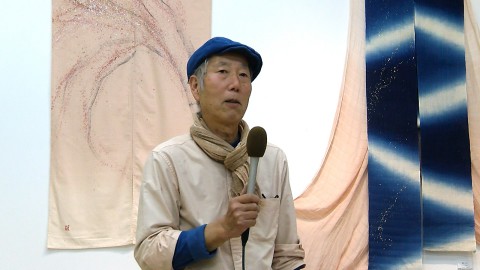 Mr. Ishikawa wearing clothes and a hunting cap which he dyed himself.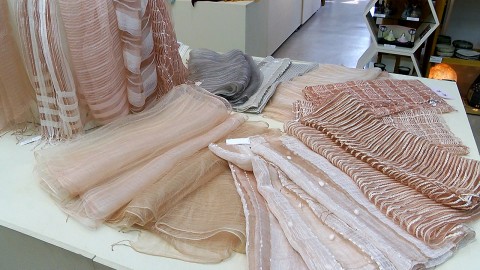 Soft colors which he dyed with Edohigan cherry tree in his garden.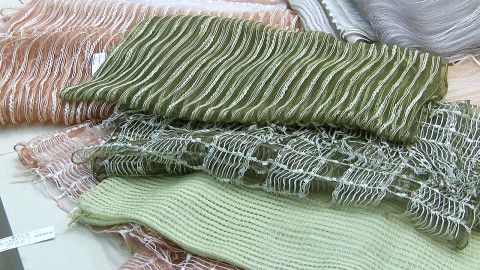 Green color dyed with camomile, mugwort, and devil's tongue from the bottom.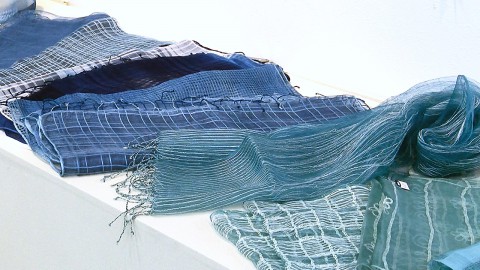 Indigo dyeing also has various kinds.
Also, you can experience cherry tree dyeing workshop in the gallery.
Plant Dyeing Workshop
Mar.22(Wed), Mar.29(Wed), Apr.1(Sat), Apr.12(Wed)
13:00 – 15:30
Participation Fee : 3,000 yen including the cost of materials
Fukui Kougeisha Craft Gallery