From the autumn sea to the night sky | Exhibition of pottery vessels and glassware at Fukui Kougeisha Craft Gallery
"From the autumn sea to the night sky | Exhibition of pottery vessels and glassware"
August 25th (Fri) - September 10th (Sun), 2017 at Fukui Kougeisha Craft Gallery
In this exhibition, the works of a ceramic artist, Ms. Kumiko Kitajima from Fukui City and a glass artist Ms.Keiko Takeda from Obama City, are exhibited.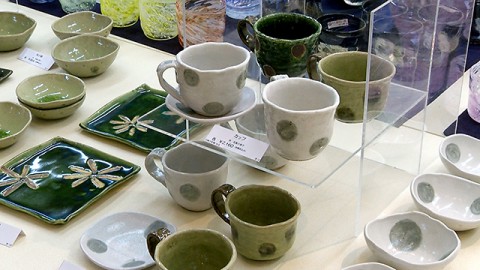 The dishes with soft atmosphere by hand forming.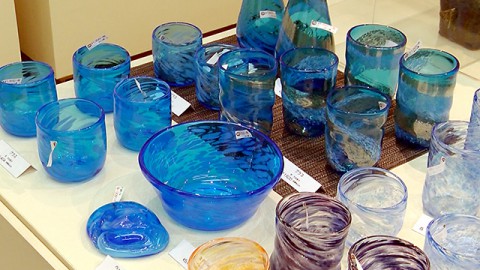 The beautiful-colored glassware has a loose shape.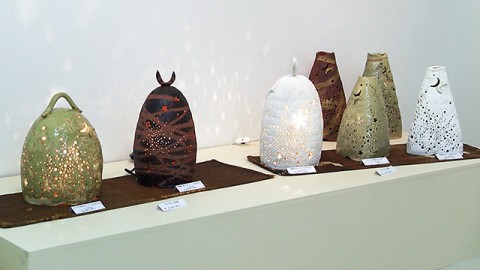 The lamps by Ms. Kitajima. They are named "Milky Way".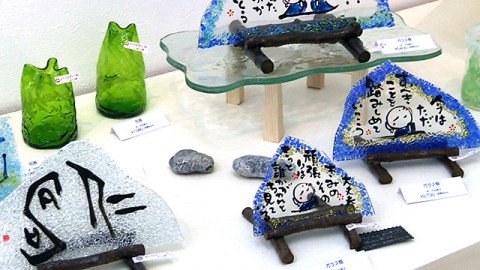 The glass frames by Ms. Takeda. You can order pictures and writing on it.
Glossary