Daily life tool exhibition at Fukui Kougeisha Craft Gallery, June 9th-June 25th, 2017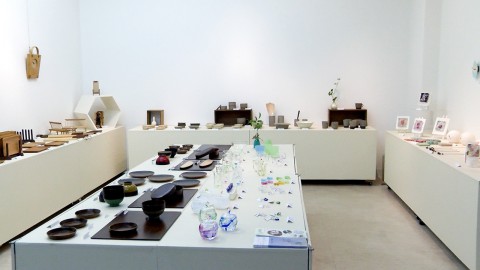 The exhibition gallery
We are holding "Daily life tool exhibition" from June 9th (Fri) to June 25th (Sun), 2017.
In this exhibition, we introduce dishes for daily use and interior goods as the items that add a nice touch to enrich your lives by five craftworkers in various fields. I interviewed with Manager Okamoto about the craftworkers.
Craftworkers and studios participated
Woodwork

Kumagera Studio

Pottery

Ms.Aika Aoki

Japanese paper formative art

Ms.Kozue Kato

Glassware

EZRA GLASS STUDIO

Lacquerware

Nakano Co., Ltd.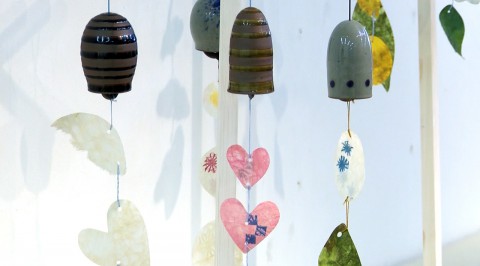 Here are the windchimes which is a collaboration between Echizen pottery and Japanese paper.
Mr. Sokura, who appeared in another video "Echizen pottery story", made its pottery parts.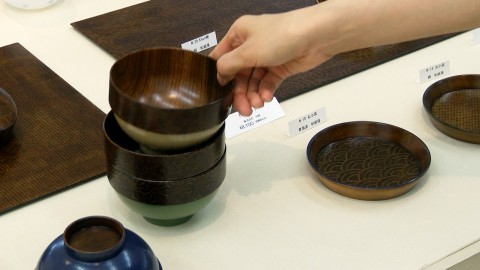 The stacking lacquer soup bowls are one of manager Okamoto's recommendations.
Glossary