Pleasant pottery for everyday life | Exhibition of Nanashi kiln at Fukui Kougeisha Craft Gallery, September 7th-24th, 2018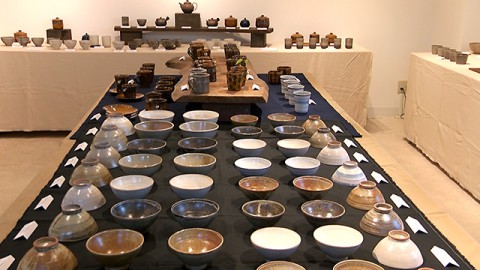 In the gallery, varied rice bowls and vessels for daily use are exhibited.
The exhibition of Hiroshi Sato and his wife Namiko Sato is being held at Fukui Kougeisha Craft Gallery. Hiroshi Sato, who has experience training in Hokkaido,
Kasama, and Ishikawa, where is the production area of Kutani-yaki. Namiko Sato studied multicolored overglaze painting in Ishikawa. They had an exhibition
for the first time as "Nanashi kiln". Looking at their works, which you can use casually in daily life and the prices are reasonable, such as varied rice bowls displayed at the center of the gallery, you will feel the thought which they put in the name "Nanashi kiln".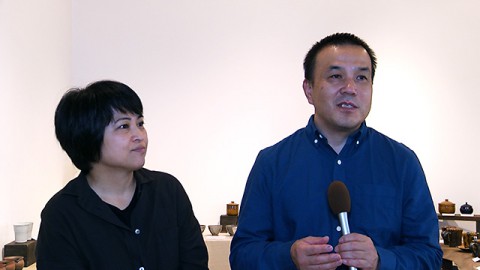 Hiroshi Sato and Namiko Sato of the "Nanashi kiln"
Glossary