Visiting Nokishita Studios in the village of Echizen lacquerware in Kawada district, Sabae City
The Nokishita Studios is the name of skilled craftsmen group who are working on lacquer craftworks in Kawada district, Sabae City.
We visited four craftmen's workplaces from among the group.
Remarks : "Nokishita" means space under the eaves.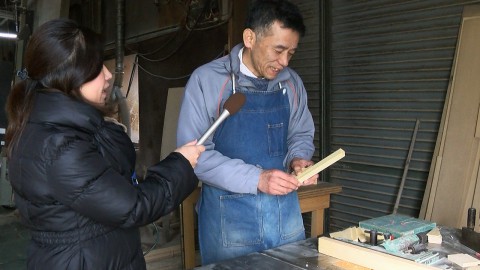 Woodwork professional and wooden basis production | Otobe woodwork factory
Mr. Yuki Otobe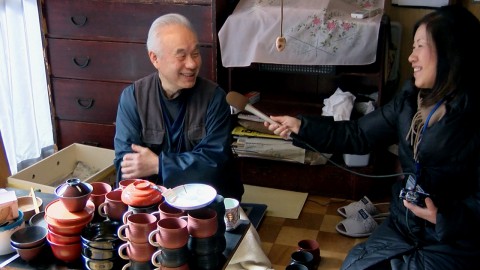 Master of lacquering | Mr. Shoichi Hatakenaka, who is good at ancient vamillion colored lacquering.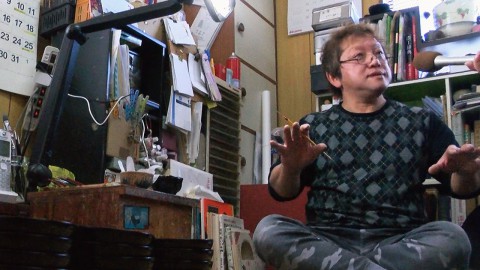 Younger expert on Makie (gold lacquer) | Mr. Masatoshi Morita
Makie studio M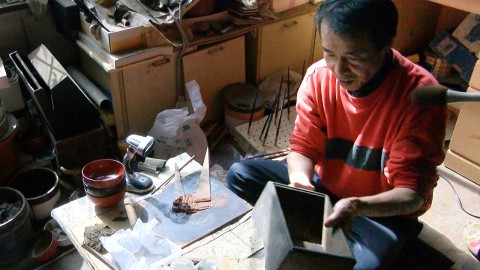 Lacquerer, Mr. Shoji Kinkori, who makes durable base coat that is a tradition in Kawada
Kinkori lacquerware shop
Related Site