Marble and Colors Exhibition of Emiko Nakanishi | Fukui Kougeisha Craft Gallery, May 17th-June 2nd, 2019
"Marble and Colors Exhibition" of Emiko Nakanishi, who is a dyeing and weaving artist, is being held at Fukui Kougeisha Craft Gallery from May 17th (Fri) to June 2nd (Sun), 2019.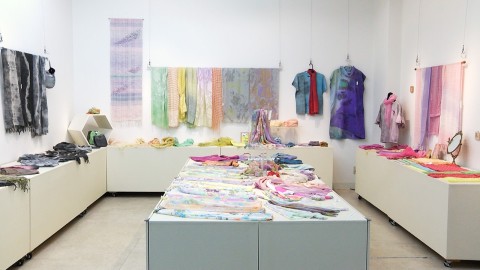 The exhibition gallery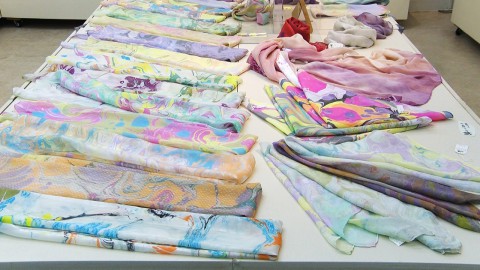 Light and airy marble dyed scarves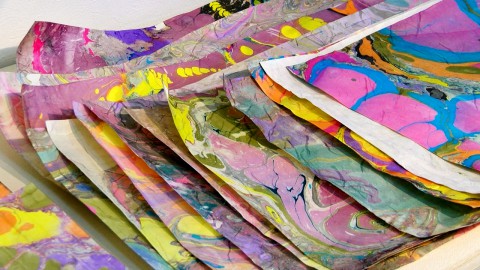 The charm of the marble dyed Japanese paper is its unique texture.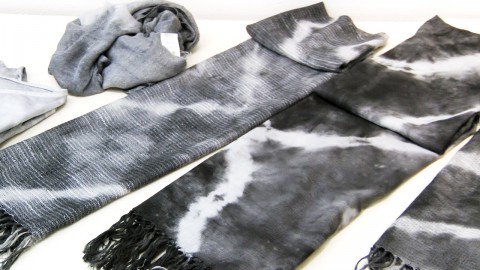 The chic sumi dyed works are lined up.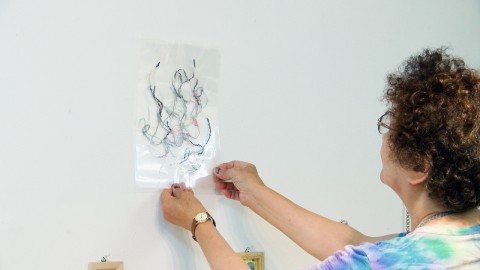 Nakanishi is putting the laminated leftover yarns on other ones that displayed in the corner that is lined with small articles such as broaches.