Exhibition of plates for grilled fish at Fukui Kougeisha Craft Gallery, February 15th-March 3rd, 2019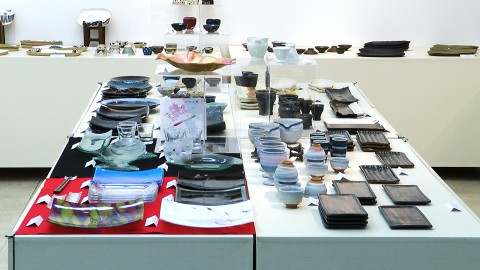 The exhibition gallery
The exhibition of plates for grilled fish by nine artists in Fukui is being held at Fukui Kougeisha Craft Gallery. All the artists exhibited their works in the last exhibition of sake cups at the gallery and they exhibit their sake cups as well again. I am sure that you can enjoy sake more at home with your favorite sake cup and dishes.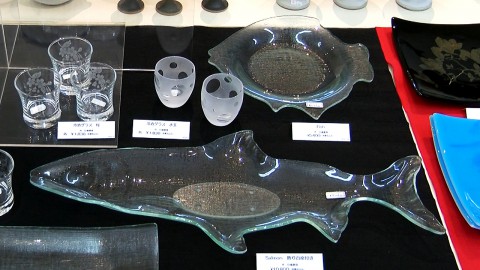 The salmon-shaped glass dish is eye-catching.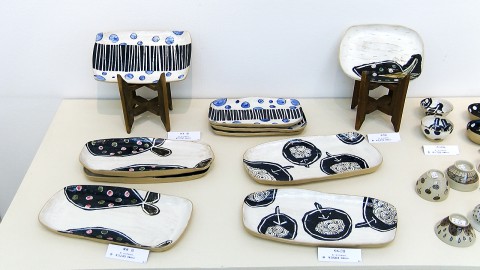 The pottery with modern painting is fun to look.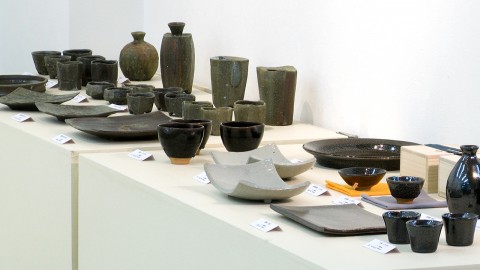 The dishes and sake cups make you feel earth.
Exhibitors
Pottery: Nobuyasu Ito
Pottery: Masato Omori
Pottery: Yoshihiro Kimura
Pottery: Yuji Sato
Glassware: Yoshitaka Tajima
Pottery: Koji Fukushima
Pottery: Yoshio Maeda
Pottery: Yukari Mouri
Pottery: Yuki Yoshida
---
BGM: Free music MusMus
http://musmus.main.jp/