Echizen Washi (Japanese paper made in Fukui) Exhibition - Let's use Japanese paper casually vol.5 -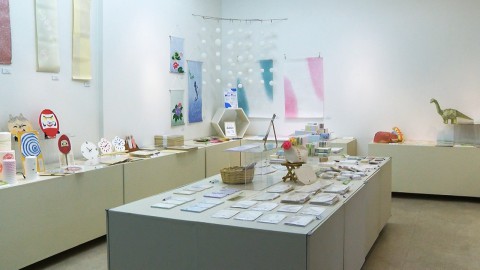 The distinctive texture of the light is attractive.
Interior goods such as tapestries and clocks, stationeries such as memo pads and photo papers, fans which go well with yukata, place mats which brighten up a table and small paper bags which show someone's attention.
At Fukui Kougeisha Craft Gallery, from May 19th (Fri) to June 4th (Sun), Echizen Washi(Japanese paper made in Fukui)which you can use casually in daily life was exhibited by its nine suppliers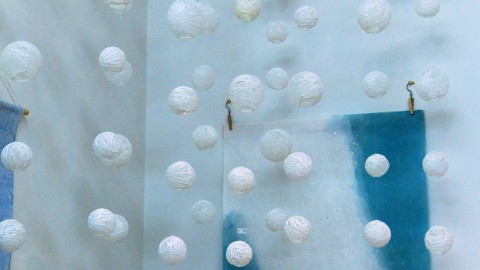 "Washi-Tama" of Yanase Washi Ltd. They swing in the wind and it looks cool and suitable for summer.