Plant dyed goods exhibition by Masao Ishikawa "With the cherry blossom wind" | Fukui Kougeisha Craft Gallery, March 27th-April 12th, 2020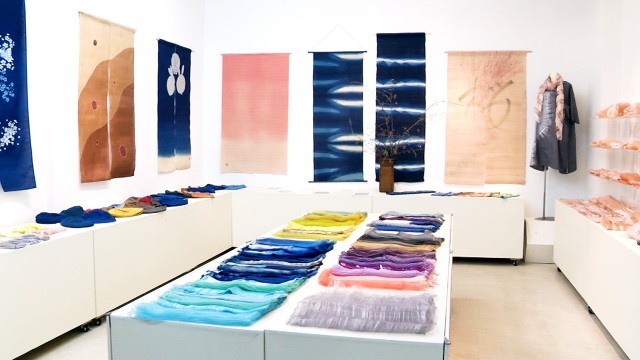 Annual exhibition by a plant dyer Masao Ishikawa is being held at Fukui Kougeisha Craft Gallery. I interviewed him at the gallery with eye-catching cherry pink color. He was able to some works because he had time due to the warm winter and events were canceled by the coronavirus.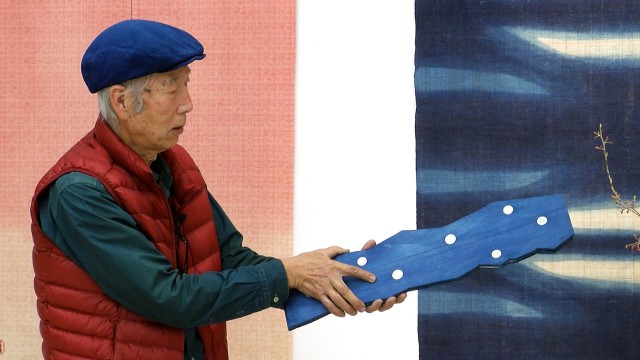 Ishikawa explains about carved board clamp-dyeing.

Cherry tree branches before blooming are used for cherry tree dyeing.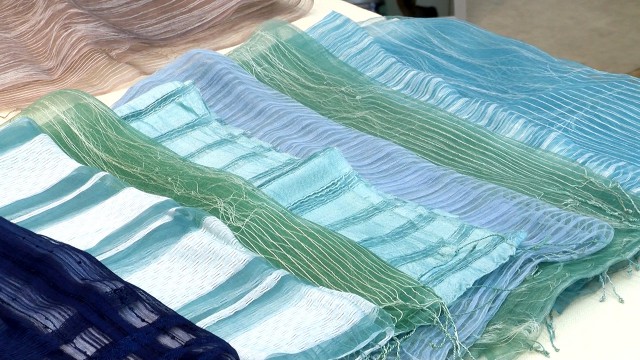 Spring colored stoles of indigo dye with raw leaves.