Glassware made by Ichikawa Glass Factory at Fukui Kougeisha Craft Gallery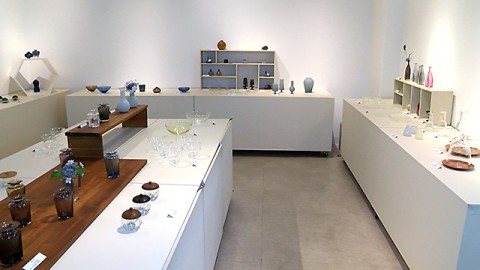 Glassware made by Ichikawa Glass Factory - The exhibition gallery
Here is the video about the exhibition "Glassware made by Ichikawa Glass Factory",
which was held from July 1st to July 9th, 2017 at Fukui Kougeisha Craft Gallery.
Ichikawa Glass Factory is the name of the young glass artist couple from Fukui.
In the gallery, cool glassware is displayed which I want to have around me from now to summer. The glassware is all handblown. They are not eccentric at all and the easy-to-use formative designs and the expressive appearances by various techniques is attractive.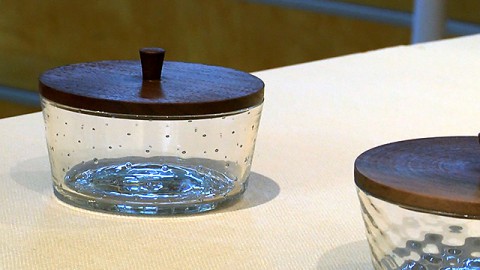 Palm-sized "covered glassware". The small air bubbles lined up tidily and the subtle irregularity are attractive.
Glossary